Want to Crack the AFCAT Exam 2023?
Attend 3 Free LIVE Classes From India's Leading Mentors
There's no shortcut to success. That's why you need comprehensive coaching classes to succeed.
3,647+ students have cleared their AFCAT Entrance Exam
Coaching + Expert Faculty + Hostel/PG Facility
100% Results – Full E-Study Materials + 4 Hours Classes + Highest Success Rate + Video Lectures + Daily Doubt Sessions + Mock Test + Previous Question Papers.
India's No. 1 Defence Entrance Exam Coaching Academy
Online and Offline Classes Available*
We are proud of these Chandigarh Academians who have cracked their exams with sheer hard work and dedication.
Prepare for AFCAT Exam With A Trusted Name
Get Best coaching for NDA Entrance exam
"Online & Offline New Batches" For 2022 - 2023.
AFCAT Coaching in Chandigarh
Chandigarh Academy is the best AFCAT coaching institute in Chandigarh. We are a team of professional and experienced faculties who have more than 12 years of experience.
Chandigarh Academy provides coaching for AFCAT written examinations from the commencement of the exam by Airforce. We provide 100% practical training.
We have a highly experienced & trained faculty for providing insight into a student regarding AFCAT examinations. We not only provide coaching to students regarding the complete Syllabus, but we also take weekly and monthly tests which tell us about the progress of the students & they also came to know about their weak points & where they have to work on.
We also provide time to time updations to students so, that the students are well accustomed to the changing patterns of the Syllabus from which they can surely achieve success.
we also provide the coaching not only from a particular location but we provide it all over. We have students coming from all over India. Apart From AFCAT coaching, we provide NDA, CDA, and SSB coaching in Chandigarh, Panchkula, and Mohali.
Attend a Free Demo session
Join in for a free guidance session & Live subject classes. Attend it conveniently from your home.
India's leading Coaching Institute for
Chandigarh Academy Facilities
At Chandigarh Academy, we pride ourselves in providing world-class facilities to our students. We are an ISO-certified institute operating since the year 2010 with a very successful track record. Here are some of the most important facilities that we offer to all students preparing for NDA Exam Entrance Exam.
Online & Offline Classes
Choose whichever way of learning you are more comfortable with. Enjoy complete flexibility!
Latest Study Material
Comprehensive study material will make learning concepts very easy. We update our study material regularly.
Experienced Faculty
Teachers with 12+ years of professional experience and many awards to their name.
Hostel Facility
Clean, hygienic, and safe hostel accommodation for students hailing from far-away areas.
AFCAT Exam Eligibility Criteria, Course Syllabus, Exam Pattern & Selection Process
Here's everything you need to know about AFCAT Exam . You can also speak to our counsellors if you wish to know more or address any doubt about the NDA exam.
AFCAT 1 Exam 2023: Air Force Common Admission Test commonly known as AFCAT is an entrance examination conducted by Indian Air Force to select eligible and desirable candidates for multiple posts in Flying and Ground Duty [Technical and Non-Technical]. Serving in such a commendable and respected field is an honour in itself. Indian Air Force (IAF) has announced the complete details for 258 vacant posts at the flying branch and ground duties for both technical and non-technical posts through AFCAT 1 Notification 2023.  The official notification for AFCAT 1 2023 exam has been released for 258 vacancies and the last to for online registration is 31st December 2022. Interested candidates should read further to go through the article below for eligibility criteria, vacancy, selection process, exam pattern, and other necessary details for AFCAT 1 exam 2023.
AFCAT 1 2023 eligibility criteria for Ground Duty and Flying Branch posts are given below.
(A) AFCAT Age Limit
(i) Flying Branch: Applicant age should be at least 20 years and the upper age is capped at 24 years for flying branch. The upper age limit for candidates holding valid and current Commercial Pilot License issued by DGCA (India) is relaxable up to 26 years.
(ii)Ground Duty (Technical/Non-Technical) Branches: For ground duty, the minimum age is 20 years and the upper age limit is capped at 26 years
Note: Candidates below 25 years of age must be unmarried at the time of commencement of the course. Widows/Widowers and divorcees (with or without encumbrances) below 25 years of age are also not eligible.
(B) AFCAT Educational Qualification
Flying branch: Minimum 50% marks each in physics and mathematics at 10+2 level and a three-year degree in graduation OR a BE/BTech degree with a minimum of 60% from a recognized university.
AFCAT 2023 Eligibility Criteria for Ground Duty (Technical)Branch:
(i)Aeronautical engineering (Electronics)(AE(L)): Minimum 60% marks each in physics and mathematics at 10+2 level and a degree in graduation/post-graduation in the field of engineering and technology from a recognized university.
The candidates preparing for Air Force Common Admission Test must begin with their preparation with the latest AFCAT Syllabus for scoring good marks in the entrance test.
Syllabus for English Section:
This section of the AFCAT Exam consists of at least 20 questions and the level is from moderate to difficult. Questions would be asked from comprehension, cloze test, synonyms and antonyms, idioms and phrases, and Error spotting.
Syllabus forGeneral Knowledge:
This section consists of questions from Indian History, Polity, Economics, Geography, Physics, Chemistry, Biology andCurrent Affairs. The level of difficulty of this section is from easy to moderate.
Syllabus for Reasoning Section:
Questions would be asked from Series, Venn Diagram, Syllogism, Blood Relation, Non Verbal questions, Verbal reasoning, military aptitude etc.
Syllabus for Quantitative Aptitude Section:
The questions that are asked in the Mathematics sections of AFCAT are of Easy to Moderate level and questions would be asked from Number system, HCF and LCM, Time, Distance and Speed, Time and Work, Ratio and Proportion, Percentage, Average, Simple Interest and Compound Interest, Pipes And Cistern etc.
AFCAT 2023 Exam Pattern
In the Table Below, we have provided you with the exam pattern of the AFCAT 1 2023 Exam.
| | | | | |
| --- | --- | --- | --- | --- |
| Name of Exam | Time Duration | Number of Questions | Maximum Marks | Subjects |
| 1. AFCAT 1 2023 | 2 Hours | 100 | 300 | Verbal Ability, Numerical Ability, Reasoning, General Awareness, and Military Aptitude |
| 2. EKT( Engineering Knowledge Test) | 45 Minutes | 15 | 100 | Technical |
AFCAT Exam
Type of Questions: Multiple-Choice Questions
Time Duration: 2 hrs
No. of questions: 100
Max marks: 300
Subjects: Verbal ability, Numerical Ability, Reasoning, General Awareness and Military Aptitude.
There is a negative marking of 1/3rd mark in all sections.
Engineering Knowledge Test (EKT) would be for 45 minutes and conducted immediately after AFCAT.
No. of questions: 50
Max marks: 150
Note: Candidates who are opting for Ground Duty (technical) branch have to pass both AFCAT & EKT.
Indian Air Force will send call letters to all the candidates who clear the AFCAT 1 2023 to appear for the second stage of selection i.e AFSB Testing.
AFSB Testing Stage 1
It includes the following two tests:
Officer Intelligence Rating Test.
Picture Perception and Discussion Test (PP&DT)
Stage 1 is called the screening test and candidates who do not clear it will be rejected and will not be called for AFSB Testing Stage 2.
AFSB Testing Stage 2
All Stage 1 qualified candidates will have to appear for AFSB Stage 2 and undergo the following tests:
Psychological Tests: These are written psychological tests and are conducted by professional psychologists.
Group Tests: These tests involve mental and physical activities to examine the candidates' on various mental and physical parameters.
AFSB Interview: In this round, the interviewing officer takes a personal round of interviews for the candidate.
Computerised Pilot Selection System (CPSS) Test: This test is mandatory for only those candidates who have applied for the Flying Branch.
Medical Examination
Recommended candidates will be called for the medical examination. The Indian Airforce has prescribed only two centres for Medical Examination which are the Institute of Aviation Medicine, Bengaluru and Air Force Central Medical Establishment (AFCME). After the medical examination, a final merit list would be prepared on the basis of the marks scored by the candidate in written and AFSB interviews. All the shortlisted candidates would be given the joining letter of the respective training academies they have applied to.
Our Faculty
Here's our faculty with years of experience in providing coaching for all government and defence exams. The pedagogies that they follow are one of the most innovative and engaging. As students, you can ask them as many doubts as you want and they will be more than happy to help each time. Chandigarh Academy has been able to maintain an impressive track record only because of the hard work and dedication of its faculty.
Surjeet Singh
Radha
Rajwinder Kaur
Rajneesh Sharma
Rajvinder
Varun Kumar
Gurpreet Kaur

Charanjeev Singh
Pankaj Kumar
Vishavjeet Singh
Raghav Nehra
Neeraj Kapoor
Gagan Kumar
Gurpreet Singh
Shilpa Sharma
Ravinder Singh
Mukesh Kumar
Prateek Bandhu
Rakesh Jain
Poonam Sharma
How does it work?
Our process is very simple and straightforward. First, our counselors guide you in the right direction. Then, once you are well-prepared after your coaching, we help you prepare for the interview. We also provide form-filling assistance, in case you are not aware of the online application process.
Consult with Counsellor
Our counsellors are your first point of contact. They will guide you in the right direction.
Coaching (Online & Offline)
Feel free to choose from an online batch or classroom sessions. Both modes are available.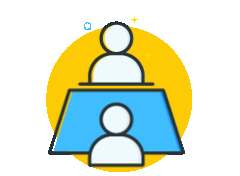 Interview preparation
Most of the exams have one interview round. We will groom you for a good face-to-face performance.
Application Guidance
In case, you need any assistance with the applications forms, we are always there to help.
Leading NDA Exam Coaching Institute in Chandigarh
3,647+ Students have achieved their goals with Chandigarh Academy. It's your turn now!
of our students have gained admission into their dream school/college
of our students have reported 100% satisfaction after completing their coaching.
of our students have cleared their entrance exam in the first attempt.
54,253+ individuals have trusted Chandigarh Academy to power up their careers
More than 54,253 people so far have trusted Chandigarh Academy to achieve their goals and dreams. If you too are looking to enjoy professional growth and better income prospects, your golden opportunity is here.
500+ 5 Star Student Reviews

100+ 5 Star Student Reviews
300+ 5 Star Video Reviews
FREQUENTLY ASKED QUESTIONS