3,647+ students have cleared their Bsc Nursing Entrance
Coaching + Expert Faculty + Hostel/PG Facility
100% Results – Full E-Study Materials + 4 Hours Classes + Highest Success Rate + Video Lectures + Daily Doubt Sessions + Mock Test + Previous Question Papers.
India's No. 1 Bsc Nursing Entrance Coaching Academy
Online and Offline Classes Available*
We are proud of these Chandigarh Academians who have cracked their exams with sheer hard work and dedication.
Prepare for Bsc Nursing Entrance With A Trusted Name
Get Best coaching for MNS Nursing, BSc/ MSc Nursing, AIIMS Nursing & PGI Nursing Entrance exam
"Online & Offline New Batches" For 2023 - 2024.
BSC Nursing Coaching in Chandigarh
Chandigarh Academy recognised as Top Nursing Entrance Exam Coaching Institute/Academy for BSc Nursing Entrance Exam Coaching in Chandigarh, Mohali, Panchkula, Delhi, Haryana and in complete Northern India. When you shortlist top institutes for expert coaching for BSc Nursing Entrance Exam in Rohtak, Jhajjar, Jind, Bhiwani, Bahadurgarh, Delhi, Haryana and in complete Northern India, your search ends up with Chandigarh Academy, a one-stop coaching destination in north India, engaged heart and soul, in providing structured modules for BSc Nursing entrance exam coaching under the expert guidance of experienced faculties.
Attend a Free Demo session
Join in for a free guidance session & Live subject classes. Attend it conveniently from your home.
India's leading Coaching Institute for
Bsc Nursing Entrance Preparation
Chandigarh Academy Facilities
At Chandigarh Academy, we pride ourselves in providing world-class facilities to our students. We are an ISO-certified institute operating since the year 2010 with a very successful track record. Here are some of the most important facilities that we offer to all students preparing for BSC Nursing Exam Entrance Exam.
Online & Offline Classes
Choose whichever way of learning you are more comfortable with. Enjoy complete flexibility!
Latest Study Material
Comprehensive study material will make learning concepts very easy. We update our study material regularly.
Experienced Faculty
Teachers with 12+ years of professional experience and many awards to their name.
Hostel Facility
Clean, hygienic, and safe hostel accommodation for students hailing from far-away areas.
Bsc Nursing Entrance, Eligibility Criteria, Course Syllabus, Exam Pattern & Selection Process
Here's everything you need to know about the Bsc Nursing Entrance. You can also speak to our counsellors if you wish to know more or address any doubt about the Bsc Nursing Entrance.
Bachelor of Science in Nursing (B.Sc Nursing) is one such professional course which makes candidates ready to serve humanity through medical treatment. Not only treating humanity, BSc nursing also imparts qualities of affection, care and patience in candidates towards the needy. There are various degrees one can opt for in the healthcare sector apart from MBBS or BDS. Aspirants can opt for BSc nursing after completing 10+2 with Physics, Chemistry, Biology as mandatory subjects.
In order to apply for B.Sc Nursing, aspirants will have to meet the certain prescribed eligibility criteria. However, the eligibility criteria of B.Sc Nursing vary from one institute to another. Also, all the entrance examinations do not have the same eligibility. Therefore, for the reference of the aspirants, mentioned below basic eligibility criteria of B.Sc Nursing which every entrance exam and institute will have:
Candidates must have passed class 12 with a minimum of 50 per cent in Physics, Chemistry, Biology.

English is also a mandatory subject in class 12.

Person should be medically fit.
Eligibility Criteria for B.Sc. (Post-Basic)
Candidates must have passed 10+2 in Physics, Chemistry, and Biology (PCB).

They have to get a certificate in GNM (General Nursing Midwifery) and register him/herself as RNRM (Registered Nurse Registered Midwife) from the State Nurses Registration Council.
Also, candidates will have to submit a proof of training by INC or equivalent in the following domain:
| | |
| --- | --- |
| OT (Operation Theatre) Techniques | Leprosy Nursing |
| Ophthalmic Nursing | Orthopedic Nursing |
| Community Health Nursing | TB Nursing |
| Neurological and Neurosurgical Nursing | Cancer Nursing |
Mentioned below is the syllabus of B.Sc Nursing for candidates reference. Candidates must note that the syllabus of B. Sc Nursing is divided into six parts.
Part I: Biology

Cell Structure and Function

Genetic Basis of Inheritance

Living and Nonliving

Origin and Evolution of Life

Animal Physiology

Human Disorders

Plant Physiology

Ecology and Ecosystems

Reproduction in Plant and Animal

–

Part II: Physics

Units and Measurements

Light and Sound

Mechanics

Electricity and Magnetism

Heat Transfer

Modern Physics

Vibration and Waves

–

Part III: Chemistry

The Atomic Structure

Elements and Compounds

Chemical Bonding

The Periodic Table

States of Matter

Important Concepts in chemistry

Mixtures, Solutions, and Solubility

Organic Chemistry

The Gas Laws

Water and Organic Compounds in the Environment

Part IV

General Ability

Part V

English Language

Part VI

General Knowledge
For B.Sc Nursing, the admissions are offered mostly based on entrance exams. For these entrance examinations, candidates have to fill the application form, which can be available both in online and offline mode. Candidates need to find out the college where they would like to take BSc nursing admission and appear for B.Sc nursing entrance exam. Visit the University website to fill up the form with all the necessary details. The application fee payment needs to be done either in online or offline mode, depending on the college. Appear for the entrance exam, qualify it to gain admission in the college.
Mentioned below are some of the subjects pursued in the Bachelor of Science in Nursing (B.Sc). The below subjects are according to the curriculum set by the Indian Nursing Council.
| | |
| --- | --- |
| Anatomy | Psychology |
| Physiology | Introduction to computers |
| Nursing Foundations | Pharmacology |
| Nutrition | Sociology |
| Biochemistry | Midwifery and Obstetrical Nursing |
| Microbiology | Pathology and Genetics |
| Community Health Nursing | Medical-Surgical Nursing |
| Child Health Nursing | Mental Health Nursing |
| Management of Nursing Services and Education | Nursing Research and Statistics |
Note: Subjects mentioned above may vary slightly to the university regulations, however, the crux of the subject list is maintained throughout.
Our Faculty
Here's our faculty with years of experience in providing coaching for all government and defence exams. The pedagogies that they follow are one of the most innovative and engaging. As students, you can ask them as many doubts as you want and they will be more than happy to help each time. Chandigarh Academy has been able to maintain an impressive track record only because of the hard work and dedication of its faculty.
Surjeet Singh
Radha
Rajwinder Kaur
Rajneesh Sharma
Rajvinder
Varun Kumar
Gurpreet Kaur

Charanjeev Singh
Pankaj Kumar
Vishavjeet Singh
Raghav Nehra
Neeraj Kapoor
Gagan Kumar
Gurpreet Singh
Shilpa Sharma
Ravinder Singh
Mukesh Kumar
Prateek Bandhu
Rakesh Jain
Poonam Sharma
How does it work?
Our process is very simple and straightforward. First, our counselors guide you in the right direction. Then, once you are well-prepared after your coaching, we help you prepare for the interview. We also provide form-filling assistance, in case you are not aware of the online application process.
Consult with Counsellor
Our counsellors are your first point of contact. They will guide you in the right direction.
Coaching (Online & Offline)
Feel free to choose from an online batch or classroom sessions. Both modes are available.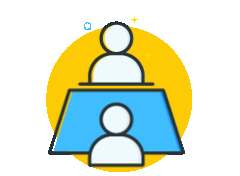 Interview preparation
Most of the exams have one interview round. We will groom you for a good face-to-face performance.
Application Guidance
In case, you need any assistance with the applications forms, we are always there to help.
Leading BSC Nursing Exam Coaching Institute in Chandigarh
3,647+ Students have achieved their goals with Chandigarh Academy. It's your turn now!
of our students have gained admission into their dream school/college
of our students have reported 100% satisfaction after completing their coaching.
of our students have cleared their entrance exam in the first attempt.
54,253+ individuals have trusted Chandigarh Academy to power up their careers
More than 54,253 people so far have trusted Chandigarh Academy to achieve their goals and dreams. If you too are looking to enjoy professional growth and better income prospects, your golden opportunity is here.
500+ 5 Star Student Reviews

100+ 5 Star Student Reviews
300+ 5 Star Video Reviews
FREQUENTLY ASKED QUESTIONS