RMS Exam Coaching in Chandigarh –
 Chandigarh Academy provides the Best RMS online Coaching for exams 2019-20. We provide coaching for RMS entrance exam for Class 6 and class 9. We trained the students from all over India. It is the Best institute for RMS Coaching in Chandigarh. We have the best infrastructure for the students. Chandigarh Academy also provides RMS EXAM COACHING IN CHANDIGARH and also RMS COACHING IN MOHALI, PANCHKULA. Chandigarh Academy is very well known for RMS ADMISSION TEST and they also provide RMS ONLINE CLASSES for their students.
Join RMS Exam Coaching in Chandigarh, Call @9915109266
Daily Classes + Full Study Material + 100% Results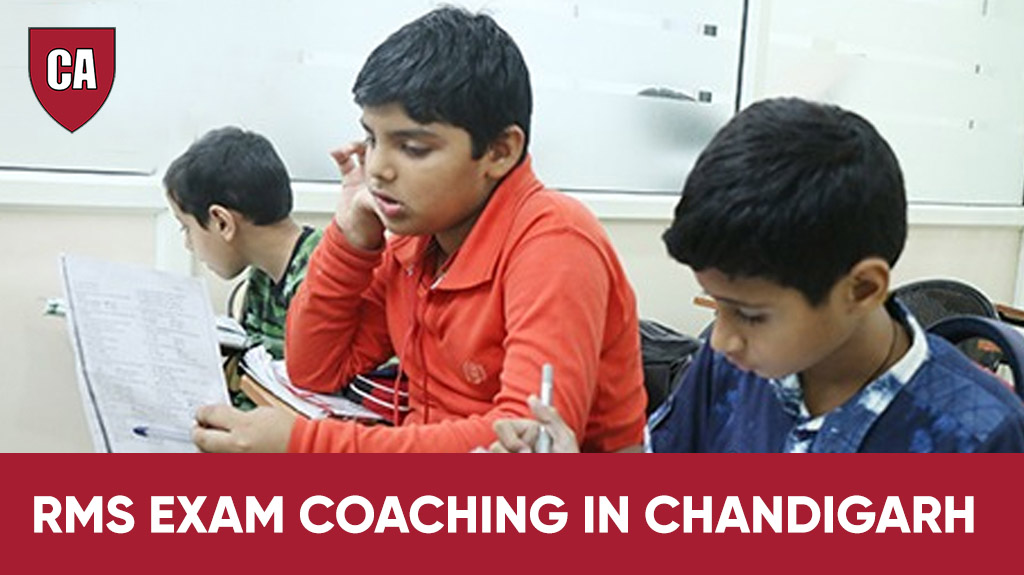 Rashtriya Military School was established as King George's Royal Indian Military School to take care of the education of the sons of defense personnel. In 1952, the schools were reorganized on Public School lines and admissions were made open to the sons of Defence Service Officers and civilians. In 1954, the school became a member of the Indian Public Schools Conference (IPSC) and continues to be an active member to date. The schools were renamed Military Schools in 1966 and its old motto; 'Play the Game' was replaced with 'Sheelem Param Bhushanam' which means Character is the Highest Virtue. On 25th Jun 2007, the schools got their present name "Rashtriya Military School". The school has several of its alumni occupying high positions in the Armed Forces and in other sectors doing stellar service to the motherland. These were established at Ajmer, Bangalore, Belgaum, Chail, and Dholpur in British times and referred to as King George's Military Schools.
RMS EXAM ELIGIBILITY CRITERIA
Read More