English Speaking Course in Mohali
English Speaking Course in Mohali – Do you want to become a Fluent Speaker? Join Chandigarh Academy is the best training institutes who want to learn English and improve your fluency.
English Speaking Course in Mohali
Call

+91-9878873446

(

Free Demo Class

)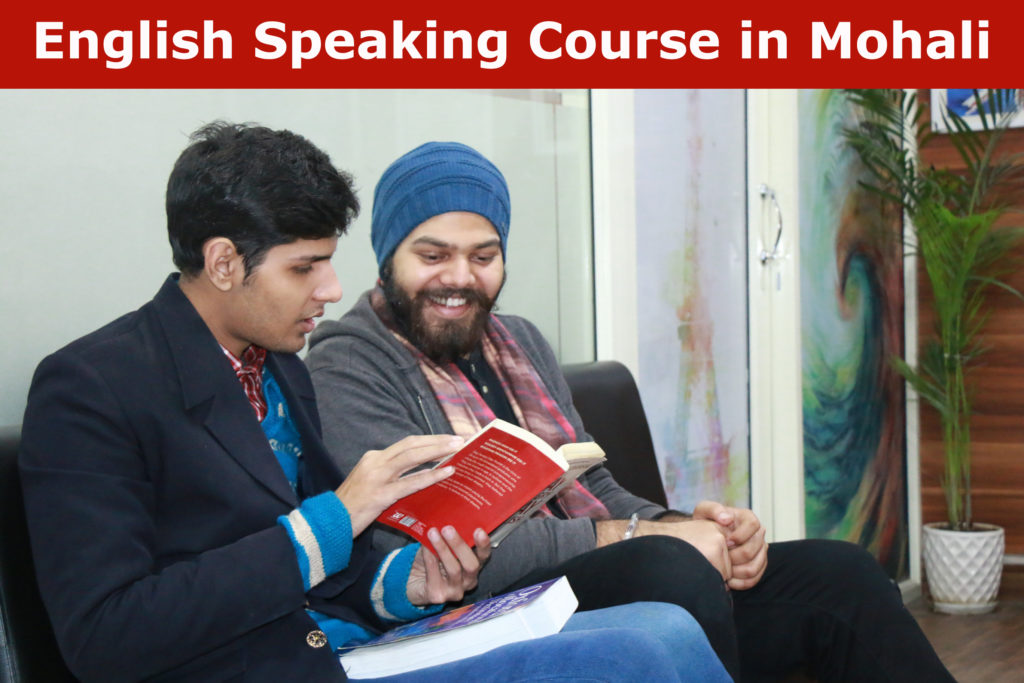 Chandigarh Academy has the best English speaking course in Mohali. We provide online learning facilities for those who are based out of Mohali, Punjab, India. Our trainers connect via Skype or other online calling application for online English classes. The timings for online English speaking course, classes will be as per the convenience of the student that matches with the particular country's timings.
BEST SPOKEN ENGLISH SPEAKING COURSE IN MOHALI| ENGLISH SPEAKING CLASSES IN MOHALI | TOP ENGLISH SPEAKING CLASSES IN MOHALI
Chandigarh Academy is an institute which enjoys an outstanding image of unparalleled growth in the education and training industry. Chandigarh Academy (English coaching institute) is the only organization where the quality and composition of the courses are based on constant research and up gradation by our panel of experts.
Chandigarh Academy is the Best English Speaking Institute in Mohali. We follow a completely modern approach to deliver working knowledge of General English, spoken English and then develop advanced skills in the language through our expertise. By this, we make sure that our students receive programs tailored according to their needs. Our main focus is to instill confidence in the students and help them to Speak English fluently.
The English speaking course in Mohali is designed to give the confidence to communicate effectively in real-life situations. The course provides a balanced program, focusing on the skills of speaking, listening, writing and reading. Whilst covering essential grammar, vocabulary, pronunciation, idioms and colloquial language.
It provides effective training for students who need English for work, study or travel.
NEW BATCH STARTS FROM NEXT WEEK
More Details for Spoken English Classes are, Call +91-9878873446
Chandigarh Academy Center for English Course in Mohali
When you are applying for a new job, want to join a nice course or hoping to get a promotion, just the qualification is not enough. You are also expected to have good communication skills and the ability to speak English. Now, you can learn English in a face-to-face manner at Chandigarh Academy. With this form of learning, students can enroll in the Mohali Academy training center run in the city. The staff at these centers is able to assess the level of English skills a student possesses. Based on that, they advise students on the best possible course for them. A number of options are available to suit the timings of students, working professionals, housewives, and hobbyists.
Chandigarh Academy Advantages
If you want to learn English in Mohali, Chandigarh Academy is one of the most suitable English Speaking Course in Mohali because we have a professional method of teaching along with experienced training staff. Let's take a look at the benefits students of Chandigarh Academy to enjoy:
Experienced Trainers
Our training Center in Mohali has an experienced faculty. They are trained to provide interactive English learning using unique and innovative methods. These teacher's train and coach students in a manner that they are able to pick up the nuances of the language more easily.
Personalized Training
Chandigarh Academy has designed the course in a manner that the students are able to learn from direct interaction with the teacher. The Chandigarh Academy center in Mohali offers personalized attention to students using interesting topics and verbal discussions. The faculty is also always available to provide guided learning. Students are free to come to the teachers with their queries.
Peer-to-peer learning
With a size of 15-20 students, we are able to provide an environment of learning where students learn from their peers as well. Teachers encourage interaction within the classroom, which helps students to pick up the language faster. We have noticed that students tend to learn a lot from each other's mistakes. It also helps students to gain the confidence to speak in front of others.
Step-by-step learning
When in class, the students of Chandigarh Academy follow a step-by-step methodology whereby they can gradually learn English trainers who have worked with students of different difficulty levels. With our interactive learning courses, students are able to grasp the language much faster.
WHAT WE OFFER
1) Detailed, well-designed course curriculum
2) Set of books with complete A/V lessons
3) Job assistance through our placement cell
4) We also offer job-oriented courses
Why Join English Speaking Course in Mohali?
Individual Attention.
Innovative, Interesting and Flexible Teaching Methods.
Small Batches.
Enjoyable and Interactive Sessions.
Flexible Batch Timings.
Experienced Teachers.
Our English Institute uses its own Study-material prepared by learned and experienced teachers.
Mock Interviews Sessions.
Positive and Conducive Learning Environment.
Tests of Grammar, Vocabulary and Spoken English are taken every week.
Special Classes are arranged for weak students.
Affordable Fee Structure.
EMI option is also available.
Our English Speaking Institute tries best to provide Top Spoken English Classes and Courses.
Institute uses Psychological Techniques to Boost Confidence of a Student in English Speaking.
Contact us for English Speaking Course in Mohali
Chandigarh Academy –  Best English Academy
Address: SCO 54-55, 3rd Floor & Top Floor,  Sector- 34-A, Chandigarh
+91 9915109266, 9878873446, 9878375376