At ChandigarhAcademy we inspire the Students to touch greater heights each day. The programs and resources offered by ChandigarhAcademy are designed to train, educate, and inspire people to get their Dream Job in Govt. Sector of India.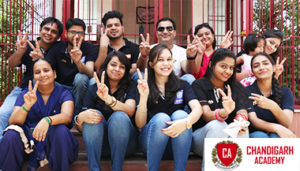 Our Vision is to impart world class, quality education built on principles of trust and customer satisfaction to candidates aspiring for government jobs. We strive constantly to deliver on this vision by adopting the practice of "Continuous improvement".
The Chandigarh Academy will be a world leader in the integration of
(a) Teaching and learning
(b) Advancement of the knowledge base
(c) Leadership in service and outreach
Further, the Institute will be a world leader in preparing professionals who provide leadership and exemplary educational and related services to improve the lives of individuals in a changing and complex global society.