Career Job Scope in Merchant Navy in India
Merchant Navy Coaching in Chandigarh – Call : 9915109266 (Get a FREE Demo Class)
Career Job Scope in Merchant Navy in India – The Dream of travelling the whole world, earning money that is far better than those that are handed out on shore, the ability to don a uniform and call oneself an Officer,
Click to visit for Full Syllabus of Merchant Navy Coaching Exam
the pride and maturity that are to come with handling responsibility- the responsibility of running a multi-million dollar ship and her cargo as well as running the manpower behind it- these are the salient features of this profession in "Merchant Navy" that not many other can boast of.
Chandigarh Academy is the best institute in Chandigarh that prepares students for Selection in Merchant Navy. The opportunity to travel around the world and the lure of adventure on the high seas, besides the possibility of high remunerations attracts the Youth to make a career in the Merchant Navy.
Merchant Navy Exam Coaching
for Free Demo – Call: 09915109266
Merchant Navy Coaching in Chandigarh
Merchant Navy Coaching in Chandigarh – Chandigarh Academy is the best MUI CET Coaching Academy in Chandigarh, India. Interested aspirants, if you want to join Indian Navy, this is the only institute who provides the Merchant Navy Coaching in Chandigarh.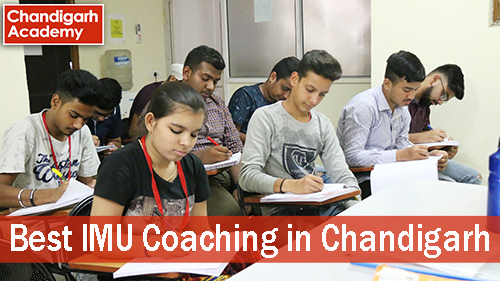 IMU CET Coaching in Chandigarh



Full Study Materials + Daily Classes + 100% Results
Call for free demo class & information:
We assure 100% selection in IMU-CET & Sponsorship Test 2018-19 Batch.
Selection Process
IMU University conducts a common entrance exam and those who qualify written exam then after are called for counseling or GD or PI as per the course applied. At the time of the interview, the candidate must bring all the relevant documents as per the requirement of the university. Continue reading →