HR Interview Preparation Classes in Chandigarh
HR Interview Preparation Classes in Chandigarh – If you are looking to join HR Interview Preparation Classes in Chandigarh, Contact Chandigarh Academy.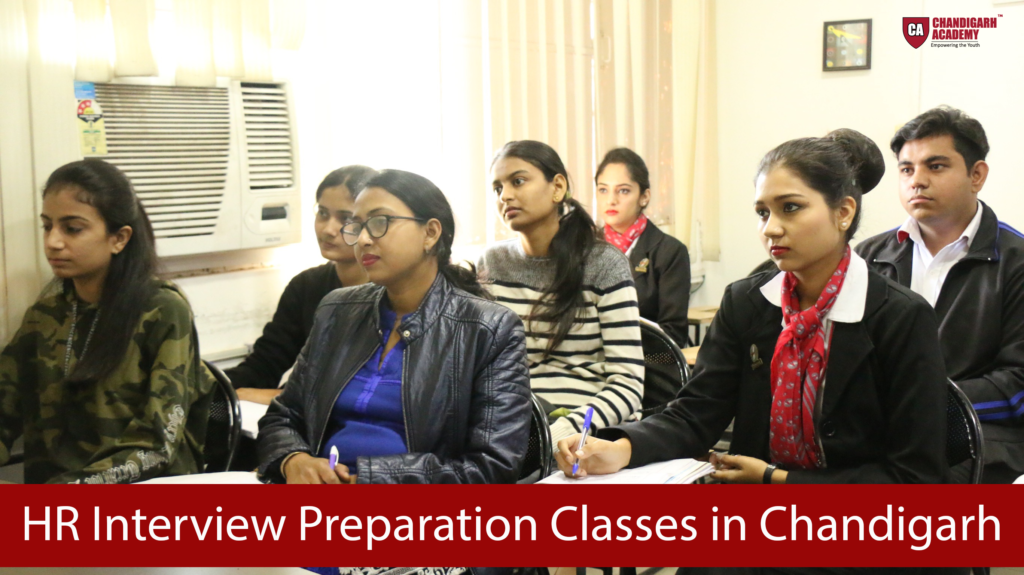 Why do you need Professional Interview Coaching?
There are plenty of employment opportunities. Yet there is a big number of employable professionals who cannot get the job because they did not perform well in the interview. You need to get the best Interview Coaching.
How to Prepare for HR Interviews
Good academic records and sound technical knowledge alone are not sufficient to guarantee you a Job. Every company conducts an HR interview round to judge your personality, your strengths, your weaknesses, your capability to handle the role, to check your background, and to understand if you're the right fit for this job. The HR round is generally the last round in the recruitment process of any company.
Especially if you are preparing for IT companies or mass recruiters like TCS, CTS, Infosys, Wipro, Accenture, etc. then you must be well aware of the importance of HR interview rounds in these companies. The HR rounds in these companies is an elimination round and they reject many candidates based on their performance during the HR interview rounds.
COURSE OUTLINE
Full details of modules and topics covered in this one-day course
DURATION
This is a one-day training course structured into 11 modules
COURSE 
This intensive one-day workshop deals with the HR issues that many managers and supervisors are expected to deal with as part of their jobs. It introduces human resource concepts and covers the key areas of performance reviews, discipline, and termination as well as related concepts like absenteeism, diversity, and benefits.
TARGET AUDIENCE
Managers and supervisors, present and aspiring, who want to develop an understanding of the human relations issues that form a growing part of management in any organization.
Want to see prices and options for delivery of your training?
MODULE 1:  Introduction and Course Overview
MODULE 2:  Defining Human Resources
Topics covered:
The Basics of HR Management
Case Study: Expansion Staffing
MODULE 3:  Building a Skills Inventory
MODULE 4:  Human Resource Forecasting
Topics covered:
MODULE 5:  Job Descriptions
Topics covered:
Preparing a Job Description
Your Job Description
MODULE 6:  Finding Candidates
Topics covered:
Sources of Job Applicants
MODULE 7:  Planning Training
Topics covered:
The Training Cycle
Internal vs External Training
MODULE 8:  Performance Reviews
Topics covered:
Performance Review Problems
Performance Management Checklist
Case Study: Who will be the Best at Performance Reviews?
Dissecting a Performance Review
Identifying Behaviors
MODULE 9:  Discipline
Topics covered:
The Four Step Disciplinary System
A Discipline Checklist for a Supervisor
MODULE 10:  Termination of Employment
Topics covered:
Letting Staff Go
Exercise: How to Fire an Employee
Contact us for HR Interview Preparation Classes in Chandigarh
Name: Chandigarh Academy
Address: SCO 54-55, 3rd Floor & Top Floor,  Sector- 34-A, Chandigarh
Phone Number: +91-9915109266, 9878873446, 9878375376